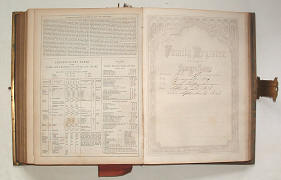 Religious books - how to assess them
by Philip Lund - Theological Bookseller
This article is about religious books. Whether or not they have any religious affiliation themselves a lot of people get called upon some time in their lives to dispose of a collection of books which includes some or many religious titles. What does one do when asked clear up after the death or removal into a retirement home of a neighbour or relative, and one is confronted with rows of religious looking books?
I hope here to give some clues as to how to assess the value of such a collection for sale or for giving away to some worthy cause. The thing about religious books is that like all books, they have their own shelf life. What suited one generation will not suit another. None of us would dream of reading a science book published in the 1920s and hope to find up to date science in it, nor would we give our child a Victorian school history book. In the same way religion, even if the eternal verities remain the same, is interpreted afresh in every generation and has new books written to teach and inspire the faithful. What is said in this article is not meant to disparage any classes of books but to point out which ones are still of any use from a financial point of view.
Now when confronted by a collection of religious books the first thing to find out, if you donít know already, is who the books belonged to. Not who last owned them, but who bought them and collected them. If the person was a priest or minister of some church that is a good sign that some of the books may be of some use. If the person was an enthusiastic amateur, an elder or lay reader or some such, you can probably forget it. But be aware that these days lots of people who have no intention of ďgoing into the ChurchĒ in the oldfashioned way still read theology at university, so donít write their books off without applying the tests in the rest of this article.
And despite what I said in the last paragraph, one of the most interesting collections of books I ever came across was in the house of a deceased man who had been a woodwork teacher in Peterborough all his life. He had been a book addict, and the house was chock full of books. His wife, also dead, had apparently disapproved of his book-buying habits, so he had hidden many of them in the roof. The rafters all had little bookshelves attached to them, and when all the books were collected every floor of the house was covered. The theology alone took up several rooms, and that was not the only subject that had interested him. I had to make several trips to take away all the theology that I bought.
The next thing is to look at how many books there are. If there are just a few, say less than fifty, you are probably looking at a collection of pious literature of no interest to anyone, and certainly not a bookseller interested in hard cash. If there are hundreds of books that can be a good sign of someone who took their theological reading seriously and may have bought some books that retain some value.
Now, what are we looking for? The first thing we can reject is cheap paperback books, often with lurid covers, and often full of exclamation marks. They are written to stir up the faithful (usually the happy clappy end of the religious spectrum) to repentance or mission and are very ephemeral. I am afraid no-one wants to read last yearís let alone last decadeís - they are too busy reading the latest blockbuster guaranteed to get them into heaven.
Now that is not to say that just because a book is paperback it should be rejected. Over the last forty years more and more serious academic theological books have been published only in a paperback format. We are thinking here of such publishers as SCM and SPCK, and Routledge and many others including university presses. These books are usually a little taller than the cheap paperbacks I mentioned in the previous paragraph, and you can generally tell from the title that they are a heavy read. Heavy they may be, but they are the ones more likely to still be of some use to a present day student of theology or minister.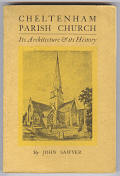 Thatís ordinary paperbacks. Now what about pamphlets, even thinner publications, usually stapled together? These can vary immensely in their usefulness, from ďAre You Saved?Ē tracts to church guide books. The latter are often very interesting as they sometimes freeze in time a particular point in the history of a church or parish, so you may find a buyer for them (but pity the poor cataloguer who has to take as much time to catalogue a £2 church guide as to process a £50 academic tome). But there are little areas of hidden gems, like the many pamphlets produced in the 1920s when the Church of England was deciding whether or not to revise the Book of Common Prayer. A collection of these can be very interesting.
Hardback books are as difficult to categorise as any others. Again, the publishers often give a clue to their ephemerality or otherwise. By and large, if a book was published in the last fifty years by a university press or one of the others mentioned above it bears putting on one side for further investigation. Older than that you just have to use your judgment. Books on some aspects of church history can still be important even a hundred years after they were first published. Biographies are another matter. There are hundreds of copies around of some - William Temple and Robert Runcie, both Archbishops of Canterbury in the last sixty years, inspired so many that they are a drug on the market. (And every copy of Iremongerís biography of Temple falls apart in exactly the same place, due I suppose to some fault in the binding process.)
Often the most attractive looking books in a collection are the large brightly dustjacketed and profusely colour illustrated modern volumes produced by the likes of Lion Publishing. The bad news is that though they are beautifully produced and look handsome they have little resale value. This is because they are mass produced with a popular audience in mind. This means serious scholars donít want them, and there are too many copies around to make them hold their value - just a simple law of economics.
Any serious collection of theological books is likely to contain a number of bible commentaries. These are what the preacher turns to when writing his sermon to find out what the scholars think the text of scripture is saying, and for inspiration as to what to say himself. These are usually worth putting aside to show a bookseller. But here is perhaps the place to make a point about underlining and annotation in books, because bible commentaries seem quite often to attract the wandering pen or pencil or even hi-lighter of the manually incontinent. The thing to know is that writing in books is entirely up to the owner. But if they do, they should be aware that this seriously detracts from their subsequent resale value. And in these days when the internet means that there are many copies of most books easily available all over the globe, any copy which is less than perfect stands little chance of being sold. I have got to the stage when it is only on rare occasions that I will buy a copy of a book which is written in.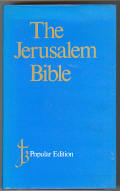 Another category of books that most theological collections of any size are likely to contain in some form is bibles, prayer books and missals. These are often distinguished by being bound in black leather, and they are often at both the smallest and the largest ends of the size spectrum, from tiny bibles and prayer books to massive lectern copies standing two feet high.
As far as modern translations of the bible are concerned, there does not appear to be much market for them, though the Standard edition of the Jerusalem Bible seems to sell. The problem with bibles, which many Christians do not seem to realise, is that despite the piety in which it is dressed up, the publication of new translations of scripture is an extremely lucrative side of publishing which many publishers are in for the money. So the latest translation is always being hyped as the one that the churchgoer must have. Hence the multitude of copies of the bible, all much the same, on peopleís shelves.
Older bibles, missals and prayer books, especially the big ones are worth getting advice about. I sold an eighteenth century Baskerville Bible at auction for over two thousand pounds last year. And there is a market for family bibles, so any copy with genealogical lists in the front is worth keeping, whatever the condition.
In the end, as with all books, the market for religious books is about what people are prepared to pay money for. The decline in vocations to the ministry in all denominations has led both to a reduction in the intellectual standards of candidates and a lowering of academic requirements. This translates into fewer books being read, and fewer books being bought in some areas. Sixty years ago quite a number of theology students learnt Hebrew and Greek. When I studied theology in the 1960s a few of us tried Greek. These days you can get away without knowing either. Fortunately there are out there some people of an academic turn of mind and it is with them that good academic theology still finds a market. So the message is, donít throw religious books out automatically when clearing a house. Take a bit of time to assess them, and then consult an expert of whom there are quite a number around, to give some practical commercial advice.