Contents:
The death has been announced of Henry Kenneth Bulmer, born 1921, a prolific British author who died 16th December at Tunbridge Wells.
He had a stroke in 1997 which stopped him writing, but until then he had produced some 160 novels and numerous short stories and articles under a variety of pseudonyms. He was best known for his science fiction but also wrote other genre fiction - naval fiction as Adam Hardy, 'Wolfshead' Robin Hood-style stories as Arthur Frazier, as well as writing novelizations of The Professionals, and a lengthy series of space operas under the pseudonym Alan Burt Akers.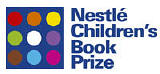 Dyslexic author wins Nestlé Children's Book Prize
The Nestlé Children's Book Prize, formerly known as the Nestlé Smarties Book Prize, is now in its 21st year and is administered by Booktrust, an independent charity which promotes books and reading. In 2005 some 55,000 schoolchildren took part in the Prize, which celebrates the nation's best children's books as voted for by children themselves. The winners were presented with their prizes at an award ceremony at the British Library in December.
Targetting books for children of primary school age there are gold, silver and bronze awards in each of three categories. The gold award winners were: of the under 5 years age group, Oliver Jeffers for 'Lost and Found'; of the 6-8 years age group, Nick Butterworth for 'The Whisperer'; of the 9-11 years age group the dyslexic author Sally Gardner for her book 'I, Coriander' published by Orion, a fantasy tale of murder, magic and romance set in 17th century London.
Sally Gardner is severely dyslexic and only learnt to read at the age of fourteen. She was once told she was uneducable and was sent to a school for maladjusted children before discovering a talent for illustration and storytelling. She always wanted to illustrate children's books but once admitted: "I honestly never thought it would be possible to write because of my dyslexia". While Sally has published other children's books as an illustrator and storyteller, I, Coriander is her first book consisting of words alone.
The Richard and Judy Book Club has been credited with increasing both reading and book sales (2 million plus for the shortlist titles of 2005). Richard Madeley and Judy Finnigan have released the titles which will be reveiewed in their Channel 4 programme for 2006 so if you want to start reading early, here they are:
The History of Love by Nicole Krauss
Labyrinth by Kate Mosse
The Farm by Richard Benson
The Conjuror's Bird by Martin Davis
Arthur & George by Julian Barnes


The Lost Art of Keeping Secrets by Eva Rice
Moondust by Andrew Smith
March by Geraldine Brooks
Empress Orchid by Anchee Min
The Lincoln Lawyer by Michael Connelly
The short list of 10 was culled from 500 submitted suggestions. After reading, viewers get to vote for the Best Read Award which last year was won by Cloud Atlas by David Mitchell.
The only known manuscript of a poem by Lord Byron has been found within the archives of University College, London, by librarian Susan Stead who stumbled across the original, which had been assumed lost, in an 1810 edition of The Pleasures of Memory by Samuel Rogers.
"I knew Byron and Rogers were acquainted so thought it probably was authentic," she said. Byron's 12-line poem begins "Absent or present still to thee" and the poem's manuscript, which talks of friendship and memory, was dated 12 April, 1812. It appeared in print four years later in a volume of collected poems. She had the work authenticated by various Byron scholars.
Samuel Rogers was a patron of the arts and minor poet and The Pleasures was his most important work. Byron praised the Pleasures of Memory highly but he later turned against Rogers, writing a bitter lampoon against him in 1818.
Beverley Nichols, 1898-1983, by
Nigel Smith of Bagot Books
When I was a child there were two pet food adverts that I can still remember vividly. One was a dog food ad which was presented by Clement Freud (the joke being that his co-presenter was a bloodhound and it wasn't easy to tell them apart). At the same time there was a similar format advert for cat food with a pleasant-faced, slightly chubby elderly man (although his cat didn't look anything like him).
As a child I read the Magic Woodland Trilogy: The Tree That Sat Down, The Stream That Stood Still and The Mountain of Magic, and thoroughly enjoyed them.
On moving to Ashtead twenty-odd years ago I noticed and admired a fine old Georgian house opposite a farmyard, in one of the old lanes that pre-date the suburban sprawl that has overtaken this part of Surrey, the pair of them fossils of the rural landscape that has been built over since the 1950s.
Shortly thereafter I discovered that this house, Merry Hall, had belonged to an author who had written about his time in there. I sought out the book, only to find it was a trilogy by Beverley Nichols: Merry Hall, Laughter on the Stairs, and Sunlight on the Lawn. This is a very readable and funny account of his acquisition and restoration of the near derelict garden and, even nearer derelict, house; assisted by his major-domo Gaskin, and the redoubtable Oldfield, a gardener he more or less found in the potting shed, and who came as a fixture in the garden. Not only had he little money to spare, but this was during post-war austerity; however, aided by various friends, particularly 'Marius' and Gaskin, and several interfering local ladies, he sets to work. It is a shame that much of the land behind and beside Merry Hall is now occupied by a modern housing estate, albeit called 'Oldfield Gardens'.
The border between fiction and biography, especially autobiography, is often blurred, and in this trilogy it is very much so. A number of the characters are either invented or altered, but the writing is so heartfelt, the narrative so compelling, that I just had to read the whole trilogy, and have since re-read it.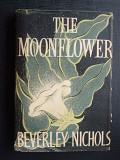 A year of two after that I read and thoroughly enjoyed a detection novel called The Moonflower with an unlikely hero called Horatio Green. This was also by Beverley Nichols, was very well plotted, well written, and humorous; there were others in this series, so I started looking out for them, and other books by Nichols. This was when I realised that he had written the Mountain of Magic books.
Since then I've read several more of his gardening books, discovered that he was part of the Somerset Maugham/Noel Coward set, and that in recent years he has become a gay icon.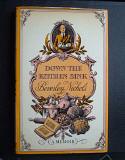 And then a little while ago I started reading one of his last books Down The Kitchen Sink. It wasn't quite like the others I had read. There was no whimsy, no invention. It was by an old man who'd seen better days financially and was describing having to scrimp and make do. Part way through the book he recalls the death of Gaskin and he bemoans having to take a job in a cat food advert to try to make ends meet. By this time I had seen a photo of Nichols when he was a younger man and the penny dropped that this was the man I remembered in the cat food ads from my childhood! I do hope that he was a happier man in his last days than this book suggests - the only one of Nichols' books that I have started and not finished. But perhaps it's a book of its time - Bloody Sunday, Ted Heath, and the miners' strikes. Not much in the news to cheer one in one's old age.
I have one more of his Horatio Green books to obtain and read; there's a fourth children's book (The Wickedest Witch in the World) that I'm not sure whether to read or not, and several cat books I don't think I will; and I still have a few of his gardening titles to read. I own several miscellaneous books of his. I've not started reading any of his purely autobiographical books yet (partly because I'm not sure how he managed to fill so many with enough that would be interesting), nor any of his books on politics, religion, flower arranging, or any of the other various subjects he wrote about. In addition to all of these he also wrote four plays, a book of poetry and, in the 1930s, music and lyrics.
Beverley Nichols is a collectable author as the majority of his books are easily obtainable and moderately priced. Some of Beverley Nichols gardening books are in print from Timber Press.
Ackamaracka¹ or Get your Alans² in a Twist
In 1937, when Eric Partridge, the grand old man of colloquial English, published his 'Dictionary of Slang and Unconventional English', it was said to fill not a gap but a chasm. Dictionaries of slang and cant have a long history, but Partridge's mammoth work is perhaps the best known of the twentieth century. George Steiner called Partridge one of the foremost social historians of the age, while Anthony Burgess likened his output and industriousness to that of Johnson's.
The very nature of slang, of course is that it changes and the Partridge's original dictionary had been through many updated editions. This month, Routledge have brought out a completely new fifth edition of the work: The New Partridge Dictionary of Slang and Unconventional English, in 2 volumes edited by Tom Dalzell and Terry Victor - good customers of the author of this article, I may add (Marijana Dworski) - 2,216pp and retailing at £99.00. As Lynsey Hanley of the New Statesman says: "The English language enjoys being ravished once in a while. I say ravished, rather than ravaged: purists may moan, but there's nothing like a good, preferably rude, neologism to reassure you that English speakers enjoy the bendiest and most hair-curling vernacular in the world." Click here for her full review
To translate the title see the notes below - and for a review written totally in slang (with even more notes) see Ian Sansom's review of the dictionary in the Guardian
¹ - fanciful language intended to deceive
² - knickers (presumably rhyming slang derived from Alan Whicker - ed.)
The Hugo Awards - Science fiction or Fantasy
Gregory Benford, the science fiction author, announced recently on his website that he won't be writing any more sf novels in the near future, but would be concentrating instead on non-fiction writing.
His reason for this was that, of the last five Hugo Awards, the Oscars of the SF community, four were won by fantasy novels. "The American culture that once read Heinlein and went to the moon now puts George Martin (a very good writer, who started in SF) on the bestseller lists, and goes nowhere," he wrote.
The Hugo Awards are voted on by the SF reading community, so it seems that even the hardcore fans who go to Conventions are starting to prefer pseudo-medieval kingdoms filled with dragons, orcs and elves to the technologically-based scientific stories that writers like Gregory Benford produce.
Click here for full details of the Hugo Awards (Science Fiction Achievement Awards) by year and category
Author appearance - Poet John Hegley in London
The poet John Hegley, 'comedy's poet laureate' (The Independent), will be at the Battersea Arts Centre, performing poems from his book 'My Dog Is A Carrot', from December until 6th January 2006. There will apparently be an act of mass audience vegetable and dog drawing – you have been warned!
Further details from: Battersea Arts Centre, Lavender Hill, London, SW11 5TN
020 7223 2223
www.bac.org.uk
The Roe Head Society will hold a Literary Lunch on Saturday 28 January 2006 at The Barn, Oakwell Hall Country Park, Birstall, Batley, West Yorkshire.
The Bronte themed day includes Lunch, a talk by Juliet Barker (author 'The Brontes: A Life in Letters', and former curator and Librarian of Bronte Parsonage Museum), a guided tour of the Hall, and afternoon tea. The Hall is known to have been visted by Charlotte and was used as Fieldhead in her novel 'Shirley'.
Prices are:
Members of the Roe Head Society - £10.00 per person
Others - £15.00 per person
Bookings: Angie Dickinson (Hollybank Trust) on 01924 489069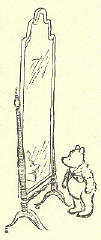 After Rupert, Pooh...is nothing sacred?
In November we reported that Rupert, sold by Express Newspapers to the media group ER (Entertainment Rights) was in line for a makeover before re-launch in an animated TV series with a new set of friends.
Now it appears that Disney are planning to 're-brand' Pooh for a new animated series due in 2007, with rounder, computer generated characters and dropping Christopher Robin in place of a tomboyish red-haired six-year-old girl. A spokesman for the Disney channel told USAToday.com that "...the feeling was these timeless characters really needed a breath of fresh air that only the introduction of someone new could provide".
When will they learn that they alienate as many, if not more, than they please by introducing change for the sake of it. Some of us have still not forgiven them for the re-drawn Disney characters that have tended to replace the classic Shepard ones.
Orange has renewed it's sponsorship for the Orange Prize for fiction with a new contract that runs until 2008. The panel of judges for 2006, also announced just before Christmas 2005, will be chaired by Women's Hour presenter Martha Kearney, who will be joined by novelist and comedian Jenny Éclair, Claire Fox, the director on the Institute for Ideas, novelist India Knight and the multi-award winning children's laureate, Jacqueline Wilson.
Next Month: The feature for February 2006 will be by Macbuiks